The first application review period (wave) for the Green and Resilient Retrofit Program (GRRP) Comprehensive Awards will close in approximately two weeks at 11:59 PM ET on August 31, 2023. Applications submitted after this deadline will be eligible for three subsequent application review periods, but HUD encourages potential applicants to submit early. For details on how to apply, please visit hud.gov/grrp, submit questions to grrp@hud.gov, and attend office hours, which are held every Wednesday from 3:00-4:00 PM ET. I'm not seeing this part. All applicants must have an active registration in the SAM.gov to apply.
GRRP Deadlines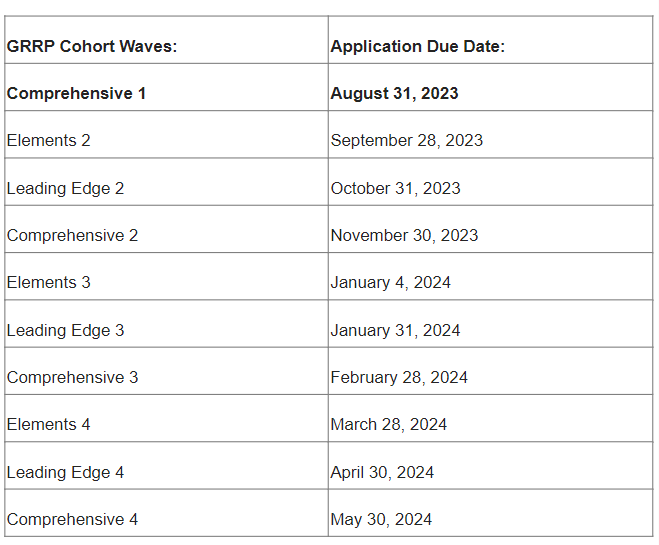 About GRRP
The Green and Resilient Retrofit Program is a comprehensive initiative aimed at enhancing the sustainability and durability of existing buildings. Through this program, buildings undergo strategic retrofits that incorporate environmentally friendly technologies and practices, contributing to energy efficiency, reduced resource consumption, and lower carbon footprints. Additionally, the program emphasizes resilience against environmental challenges, equipping buildings to better withstand and adapt to climate-related impacts. By promoting greener and more resilient structures, the Green and Resilient Retrofit Program addresses both ecological concerns and the long-term viability of our built environment.
Secured Systems Consulting is a national top-rated HUD compliance consulting firm that specializes in advising owners, developers and managing agents in the affordable housing industry with their SAM Requirements. Contact Us to help you obtain a SAM.gov registration and Unique Entity ID (UEI).